KPO - US Healthcare
Is your practice maximizing its medical billing revenue? If it's like most practices, chances are it's not and, as a result, is losing out on millions of dollars. Research in the healthcare sector has revealed that nearly 30% of medical practice income is lost due to medical billing errors (including under pricing, under coding and missed charges). Don't let these errors affect your practice, outsource your revenue cycle management needs to Saama and see the difference we can make to your bottom line!
With Saama as your back end medical claims processing partner, your business will see an increase in your claims acceptance rates to almost 90%
With over 500 years of collective experience in outsourced revenue cycle management (RCM) services for the healthcare industry, Saama's reimbursement specialists know what it takes to assist all types of healthcare organizations in maximizing their collections. Our outsourced, HIPAA compliant, RCM services are designed to assist healthcare players in focusing their attention to where it should be: on quality patient care.
At Saama, we take pride in providing our clients with proven, repeatable benefits including:
Cleaner claims, fewer denials = reduced DSOs.
Increase profit margins by lowering costs by 30-40%.
Single Point of Contact for all Billing Administrative functions.
Reduce turnaround time (TAT).
24 x 7 operations.
Increasing flexibility and scalability.
Total Revenue Cycle Management.
Saama's end-to-end RCM services include outsourced medical billing, outsourced ambulance billing, outsourced claims processing, healthcare account receivables, outsourced debt collections and outsourced customer care to name a few. Saama's revenue cycle management services for the healthcare sector. Saama has extensive experience in providing backoffice support/billing services to Ambulance Companies, Medical Providers and Hospitals. We offer end-to-end or individual services based on your requirements.
Our service include:
Patient demographics
Eligibility verification (web based and calls)
Appointment scheduling
Pick-up time verification & appointment confirmation
ICD 9 coding
Charge entry
Ambulance Call Report (ACR) verification
Call In take (Ambulance)
Payment posting
Rejection handling and follow-up action
Patient receivables follow-up (using dialer technology)
Insurance receivables follow-up
Our Process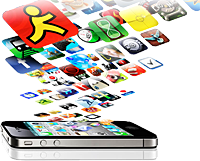 In House technology orientation.
Scaling up abilities as per the situation.
Flexible team to work on customized solutions.
Multiple service offerings in the area of recruitments.
Dynamic leadership from the top.
Separate sourcing and recruitment function team.
Customer satisfaction is top priority.