Human Resource Consulting Group
Saama has stepped into domestic recruitment and staffing function in 2008 and in quick span of time we have been successful in creating our footprints in this industry. We believe in investing into research and capacity enhancement which results into better delivery process and customer satisfaction. More than 60% of repeat business for staffing function scripts the success story on its own. We partner with some of the leading blue chip companies or few emerging players with aggressive growth plan.
Human Resource Consulting Group (HRCG) offers buffet of services in the area of recruitment and staffing which includes following:
Permanent Staffing
In our service buffet permanent staffing has been one of the largest practices so far and continues to grow immensely. Our presence can be strongly felt in these industry verticals...

Flexibility to handle from bulk hiring to niche demands of our customers, ability to scale up our delivery capacity, In – house technology mechanism are some of the USP's for us which set us apart from the rest of the player in the market.
RPO Services
We have delivered some of the projects from end to end solution. Our dedicated team for Recruitment process outsourcing is capable to handling the complete recruitment life cycle. We have deployed onsite recruiter and coordinators wherever required to handle the transactional operation of recruitment. RPO services are pioneer in the filed of recruitment and staffing and we take the complete ownership of the demands from client end.
Defining the service level agreement and abiding the same backed by delivery excellence and proactive coordination has made the impact with some of profound customers. We are covering all possible industry verticals in this service portfolio and intend to scale up the size with respect to more projects coming our way.
Executive Search Services
Under the acute leadership and guidance of Suresh Rajpal and Sanjay Sood this division has a great advantage of networking and connecting with industries top brass. There is a team in place which hunts for "C level" search assignment and does the fulfillment as well. Our recent engagement has been with some of leading telecom corporate for PAN India level. Especially this service line alone has worked as a fuel in the engine for the entire service buffet of HRCG.
Market Intelligence Services
Recruitment and staffing function has been perceived as one the knowledge sharing process for us. Our intelligence service starts from the first level of engagement with any blue chip client. We perform such activities separately also on the special mention of the client.
Salary survey, skill scouting and hierarchical survey are some of the activities which is performed with help of huge data churning and continuous research.
Advantages of HRCG: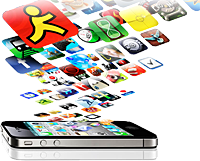 In House technology orientation.
Scaling up abilities as per the situation.
Flexible team to work on customized solutions.
Multiple service offerings in the area of recruitments.
Dynamic leadership from the top.
Separate sourcing and recruitment function team.
Customer satisfaction is top priority.